We are part of the international SKRIVANEK group, operating in 17 countries around the world, such as Germany, France, Great Britain, USA, Czech Republic, Belgium, Bulgaria, Latvia, Lithuania, Poland, Slovakia, Estonia, Slovenia, Finland and Sweden. Skrivanek has been present in Poland since 1997, starting out with translation and interpreting. Since then, we have expanded our services to provide desktop publishing (DTP), proofreading, localisation, language teaching and many other language services. We were one of the first translation agencies in Poland to implement a Quality Management System in line with the ISO 9001 standard. In 2011, we introduced an ISO 14001 compliant Environmental Management System.
Finally, in 2012, we implemented an ISO 27001 certified Information Security Management System, whose purpose is to protect information against destruction, theft and misuse. Skrivanek guarantees credibility and the effective protection of data, both our own and those belonging to our business partners, employees, public administration authorities and other relevant persons and entities, all in accordance with the provisions of law and our internal security regulations. Importantly, here at Skrivanek we have our own local and global IT departments. Through constant monitoring of our servers, the information flow and the performance of our data security system, they help us ensure compliance with the highest security standards. Our company is also a holder of the EN 17100 translation services certification, providing requirements for the translation process, including those necessary for ensuring quality.
What makes us different
One of the chief reasons why our clients reach out to us is because they expect exceptional quality, especially considering that they entrust us with immensely important documents. Whether translating advertising materials, financial statements or internal documentation, we are aware of the responsibility for the correctness of the translation and the promised date of delivery, which is why we insist on using reliable translators and proofreaders.
As an ISO certified company, we subject all our employees and vendors to strict quality control. Before they start working with us, they must go through a thorough recruitment process. Our translators and proofreaders meet the following requirements:
have a university degree in translation or at least two years' experience in the translation industry,
be an expert in a specific field (such as marketing, IT, telecommunications, law or economics),
be fully proficient in both the source and target language (or, in case of proofreaders, be a native speaker of the target language),
be able to accurately and faithfully render the content and style of the source text,
have good time management skills,
translate and/or proofread with proper care, so as to produce texts that effectively serve their intended purpose, maintaining accuracy and terminological consistency,
be skilled in the use of CAT tools (Trados, Across, MemoQ, Wordfast and others).
Skrivanek Poland aspires to be a company distinguished by an exceptional level of customer satisfaction, supplying high-quality services, ensuring the well-being of its employees and maintaining a positive public image.
Skrivanek Poland's mission is to provide all clients with high-quality language services, facilitating their development and successful communication throughout the world.
We care about your success, and value a professional and meticulous approach, so we are able to deliver language solutions that you can trust.
We believe that positive-minded enthusiasts who work together are able to achieve fantastic results. We strive to create a working environment where both teams and individuals can excel.
We like talking to our Customers to discover their needs and expectations, and identify their priorities together so that we can deliver the best solutions, even in unusual situations. We are on your side!
We are open to new, even seemingly impossible projects. We are here to help guide you on your road to success!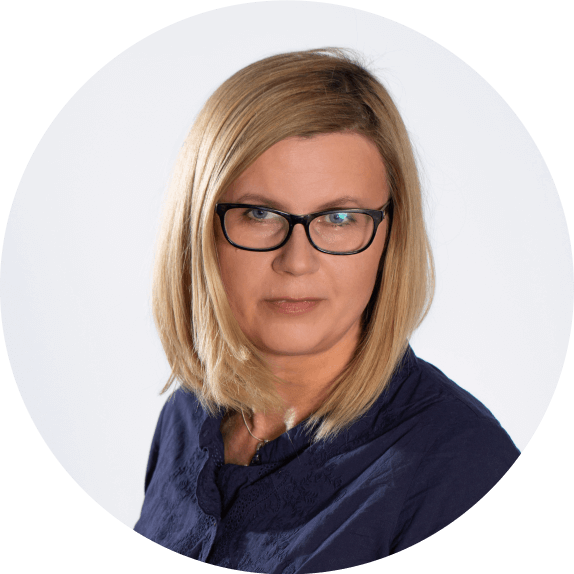 Data security administrator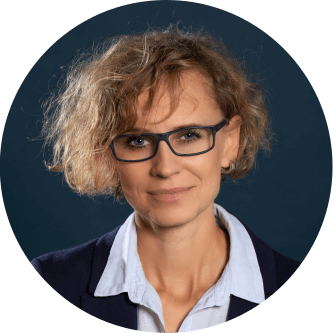 Head of the Finance and Administration Department