Website localization, or how to reach the customer on the other side of the world.

What characterises Website localisation?
1
Website localisation involves not only dealing with the content (translating specific pages and articles), but also taking actions to adjust the range of products and services offered by the company to the cultural conditions in a given region. Thanks to this, the website becomes comprehensible to customers who are not Polish. Skrivanek provides comprehensive website localization services. We pay particular attention to aspects such as codes, application translation and images or videos that need to be adjusted.
What is Website localization?
1
Thanks to translation and localisation services for websites and multimedia applications, we give you an opportunity to reach business partners all over the world and offer your products on the global market. We can translate static or dynamic websites using HTML, SGML, XML, CGI, PHP, ASP and Flash and, when necessary, adjust their content to the local environment and conventions. We translate into over 100 languages in various combinations.
Experts in winning foreign markets
1
We are experts in our field – we offer top-quality services. Our translators and multimedia experts work towards ensuring that your website has a chance to become popular abroad. We pay attention to details by accurately conveying the meaning, grammar and style. We use industry-specific language and no field is alien to us, so our website translation services are addressed to every company interested in entering the global market.
Do you need website localisation? We can help you!
See our portfolio of translated websites.
Website localisation is the key to increasing the scope of business activities.
1
We have the tools required to quickly and professionally build new language versions of websites based on WordPress. We can also translate multimedia, e-learning applications with animated dynamic objects, images, audio and video recordings and comments.

In our computerised world, most people look for companies and services online. Well-known search engines suggest the websites that meet our expectations as closely as possible. Due to globalisation, many companies are opening up to foreign markets, which forces them to adjust their websites to the requirements of the target market. To do that, they need website translation. It does not consist solely in translating the content – this is just half the success. Before a website is localised, it is necessary to analyse the market. It is important to get to know your competitors and learn how to make your website in multiple languages more visible and accessible to users by choosing keywords that guarantee ranking in the top search results.
Reach clients from all around the world and market your products globally.
1
With our translation and localisation services for websites and applications, we enable you to reach business partners from all around the world and market your products globally. We can translate static and dynamic websites using HTML, SGML, XML, CGI, PHP, ASP or Flash, as well as adjust their content to the relevant conventions of the target market. Skrivanek offers translation services for websites in over 100 languages in various combinations. Moreover, we also translate multimedia and e-learning applications involving dynamic animated content and graphics, as well as audio and video recordings and commentaries.
The ability to reach a much larger market and potential customers is the main, but not the only, reason why you should translate your website. Another is that the translation increases the company's reputation in the eyes of customers. By having a multilingual website, we present ourselves as an organisation that is aware, open to international challenges, striving to develop and improve its work. These are features that will be appreciated by every customer, even if they are from Poland. Translating a website opens up the possibility of acquiring foreign language customers.
Many customers, even domestic ones, expect their colleagues, suppliers or subcontractors to speak English. It is better not to keep a potential customer confused, but to show him/her right away that we also provide customer service in foreign languages!
Of course, nobody is obliged to have a website in a particular language. And yet, almost all books are translated into Spanish, German, English and several other languages. It makes a lot of sense to do this, because websites are an important showcase of your business.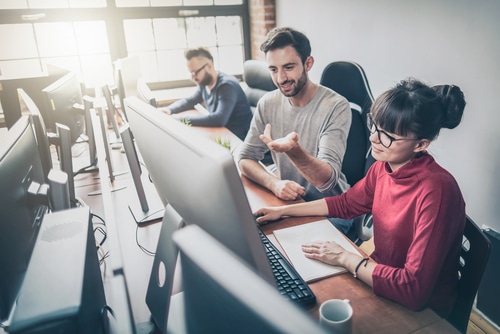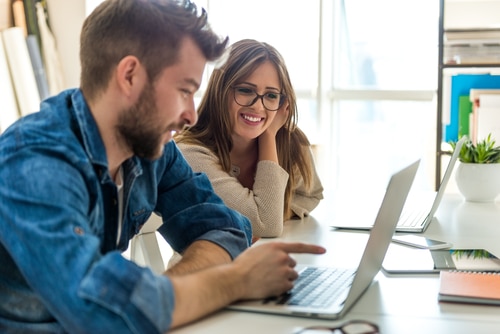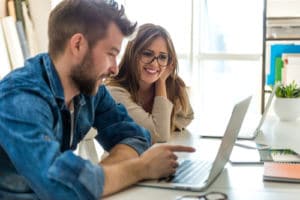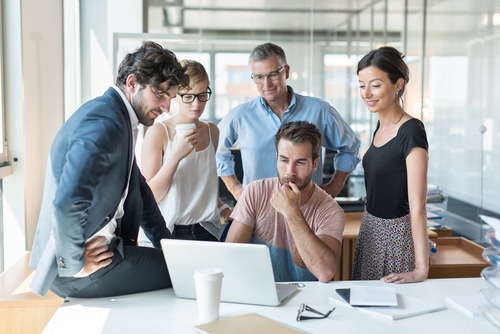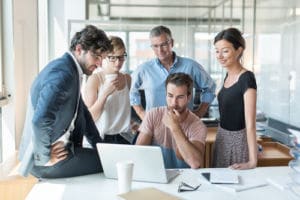 Website
localisation
and website optimisation for SEO
1
Foreign SEO refers to the optimisation of search engine presence for people who are located in different countries or speak different languages. Search engines tailor the results displayed each time to the language and location of the person conducting the search. Proper SEO optimisation helps algorithms recognise that your site contains foreign language content relevant to someone who is in a particular country or who is typing a query in a particular language. Whether you intend to expand your business to a neighbouring country or one on the other side of the globe, you need to prepare and properly optimise your website. So when it comes to a website, you can build it, but clients won't come unless you have search visibility.
SEO translation involves conducting research in terms of SEO using the search engine used in a given part of the world. In most countries, Google is the most popular among users, but, for example, in the case of Russian-speaking customers, Yandex plays a more important role, and in China many Internet users use Baidu.
Performing such research enables the selection of the right keywords, which can then be naturally woven into the translated texts – so that they help users reach the content they are looking for, but at the same time are consistent with the content and do not make it unusable for the recipient.
Another element is to translate titles and headings using the keywords of your choice, while ensuring that these elements are of optimal length and catch the attention of your target audience.
It is also important to translate meta descriptions, i.e. HTML attributes that indicate the content of the website in a few words. Also, these elements must contain relevant keywords and be unique and eye-catching.
An important issue is also translating alt descriptions of images and descriptions of infographics in such a way that they specifically indicate what is in the illustration or photo, are not too long and at the same time contain keywords.
How to translate a website?
1
We basically have two options. You can either do it yourself or work with a professional translation agency. If you have a really good command of a foreign language, you can try to face the challenge of translating a website. However, if you have the feeling that your language skills should be better, it is definitely worth asking a professional translation agency for help.
At this point it has to be mentioned that all kinds of automatic translation software such as Google Translate or Microsoft Translator should be rejected. If we want our text to be free of errors and mistranslations, we need to cooperate with a translator.
Localisation is not just translation from one language to another. It allows you to make sure that the process of translating your website takes into account local cultural sensitivities and social conditions. The new content should be in the right tone and not contain phrases that will be unnatural to your target audience. For companies looking to expand into new markets, reach an audience around the world and increase sales internationally, localisation is usually a necessity.
Skrivanek Translation Agency has been providing comprehensive website localisation services in dozens of languages for a variety of industries for many years. If you are looking for an experienced translation agency that translates and localises websites, also for SEO purposes, feel free to contact us! If you are also looking for a provider who has performed the translation of online shops. The Skrivanek the right people at your disposal.
What does the  process of
website localization
look like?
1
1.Inquiry about a new project
2.Source material analysis – determining the volume of the order, and the scope of the service (for example: technical aspects, graphic development, work in the customer's cms), target recipients and business goals; analysis of cultural differences
3.Preparation of the schedule and budget planning – Cost planning, schedule preparation, selection of specialists
4.Development of terminology – analysis of keywords in terms of seo, creating and checking initial glossaries in cooperation with the customer
5.Translating the text into the target language
6.Independent verification – analysis of the translated content in terms of compliance with the original, linguistic proofreading
7. The next step is cultural adaptation – adapting the content to the target markets (performed by a native speaker)
8.Graphic design (dtp) – adjusting the layout and graphic design to target markets
9.Brush – final check of the text, also visually
10.The next step is customer analysis of text – customer reviews the document and may provide comments
11.Final editing – for example – checking the comments provided by the customer and including them in the final version of the document
12.Tests – technical testing of the localised content before publication
13.Handing over the finished product to the customer
14.Every website translation project is analysed individually and not all of the previously mentioned stages of the order handling process are necessary. Each order is executed in accordance with the client's expectations, budget, and project assumptions
translations or other language services?