Writing is the most important part of marketing
– we will make sure that our work will help your company grow.


Copywriting in a translation agency
1
The work of a copywriter in a translation agency does not only include writing text, and the ability to write well is not the only thing that such a person needs. When writing text for a foreign language market, the author must demonstrate both knowledge concerning a given topic and some useful knowledge about a foreign culture. If you are looking for a company that will create advertising text and website content that will help you to reach potential customers, you've come to the right place.
Do you need good quality texts in a foreign language? Write to us!
Copywriting is a service consisting of creating marketing content. It includes writing text that your company may use for sales and advertising purposes. Copywriters create advertising slogans, content for websites, descriptions of products and services, advertisements for various types of communication channels (PPC advertising, social media advertising, display advertising, etc.). They also write newsletters and sales e-mails.
The role of copywriting
1
In the marketing of any business – yours included – copywriting plays a particularly important role because no matter what you advertise, to whom or where, it is the words you use that have the real power to influence your customers and their decisions, they are an integral part of any communication campaign. That's why the creation of the text that you use for websites, advertising slogans or other publications is very important.
Copywriting versus content marketing
1
Although in Poland this division seems to blur, it should be mentioned that strictly speaking, copywriting only includes sales and marketing content. That said, we also have other materials to help companies to develop in their quest to build a positive reputation. This material includes articles for external websites, press releases or blog entries. This type of longer content is implemented as part of a related service called content writing.
At Skrivanek, we provide assistance with both copywriting and content writing.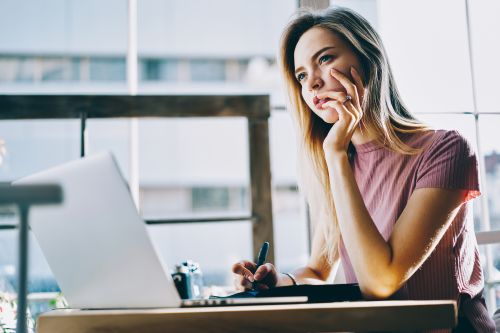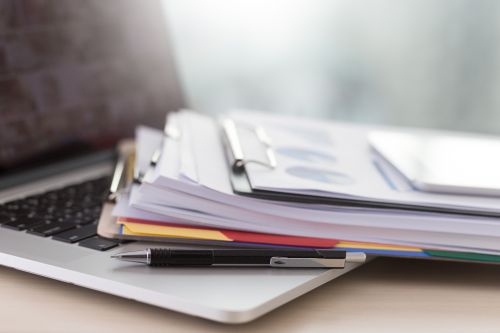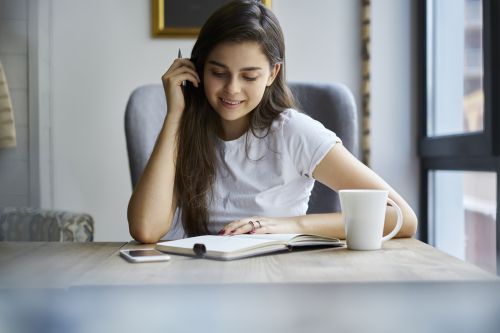 Copywriting – when do we need it?
1
The easiest thing to do would be to state that it is always necessary, but copywriting is primarily used by companies who want to increase sales and improve their standard of communication with current and potential customers. If you feel that your potential customers do not fully understand your offer, or they may not be able to access the necessary information on your website – this means that you should definitely think about copywriting.
This service would also be useful when you plan to expand abroad or wish to reach a new reader with your message. In such a situation, new text would be useful, as it has the potential to present your company and its offer in the best possible light. A good copywriter will create advertising text or articles for content marketing.
Copywriting – how to start?
1
Everything starts with an order, which should be clearly described in the form of a brief. Such a brief should contain the following information:
What does the service involve? What kind of text are you interested in? Do you want to talk about a single product/service or about your company in general?
Who do you want to reach? What does your ideal audience look like, i.e. your model customer? What kinds of people/companies have used your company's services to date? Do you want to reach some new audience? What do you know about your customers?
What are the advantages and benefits of your offer?
What sorts of problems are your customers facing? How do your products/services solve them?
What expectations and aspirations do your customers have? How are your products/services meeting them?
What do you hope to achieve through copywriting? What are your company's marketing goals?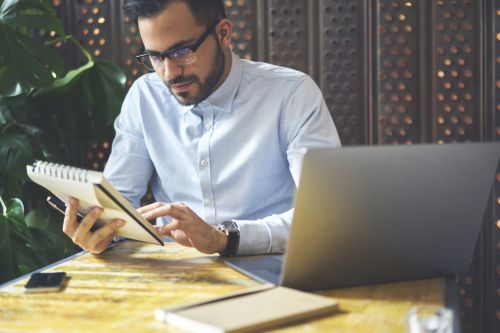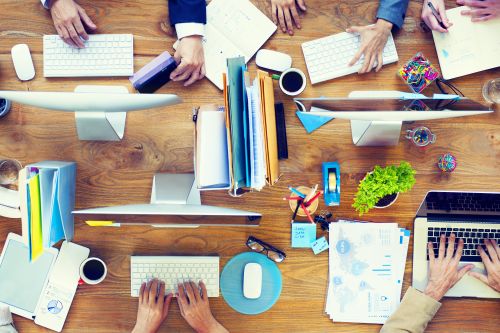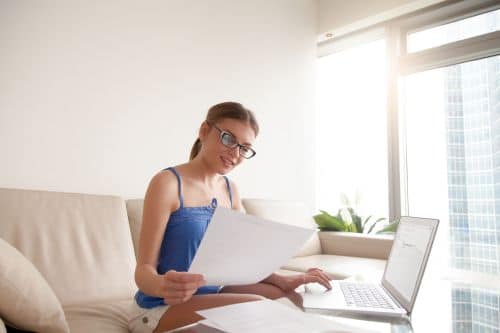 Copywriting in another language
1
Companies that operate in many countries often order copywriting services in different languages. In such a situation, it is usually necessary to create this content from scratch with a specific market in mind. Sometimes transcreation comes in handy too (we'll explain the differences between the two services in a moment). Of course, the shape of the offer and the benefits of it will be the same in any language, but the key is to put it into words that will influence a specific group of people. That is why international corporations have many copywriting teams and agencies which only operate in a given market. In this way, you can avoid the risk that the content will not be warmly welcomed in country Y,  even though it has worked well in country X. Copywriting is one of those services that cannot be reduced to a copy and paste operation. You have to approach each case on an individual basis.
Very often, the goal of a copywriting agency is to adapt the company's content to SEO principles. In this case, SEO consultants prepare a list of keywords and key phrases (to match their popularity) and a list of additional guidelines, in this case the role of the copywriter is to create or edit the existing texts so that these guidelines are met. In such a situation, each subpage (and even each blog entry) can receive its own guidelines.
Let us take a simple example. The Skrivanek agency provides a wide range of language services. As a result, the list of keywords we use is really extensive. This does not mean, however, that every such word will be perfect for all subpages. Earlier on we provided a link to a page about transcreation. If we were to saturate it with words from the section on language courses for companies, it would create confusion both in the minds of customers and in the way in which our website is viewed by Google. That is why it is so important to adapt each subpage to SEO requirements. Only in this way will your company have a chance to attain visibility in the search engine.
This topic is discussed in more detail on the SEO translations page. There, you will learn more about website text and what SEO copywriting is all about.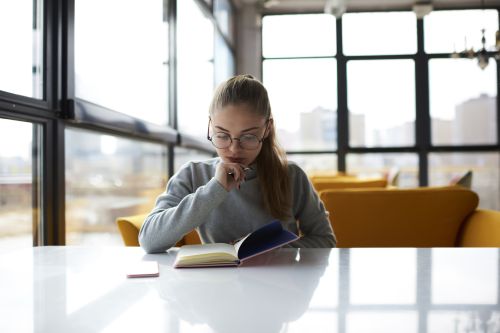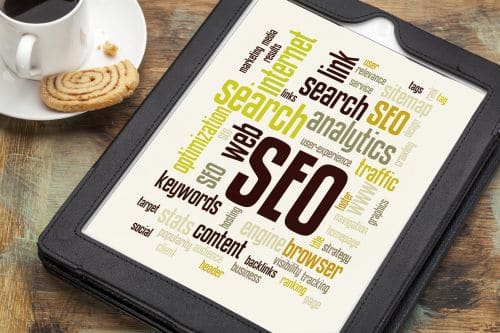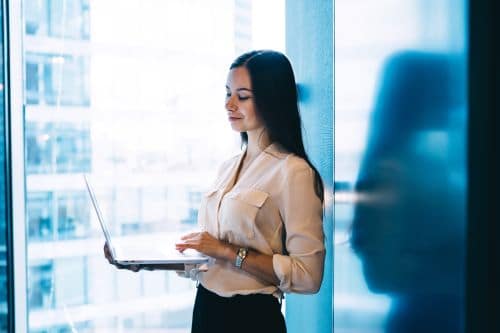 With which texts can we help you?
1
We provide copywriting and content writing services for both B2C (business-to-consumer; cooperating with individual customers) and B2B (business-to-business; companies cooperating with other companies). When it comes to copywriting, our service includes creating and improving elements such as company and product names, advertising slogans, ad and website content, product and service descriptions, social media posts (e.g. on Facebook), text for catalogues, flyers and offers and many other types of text.
In the case of content writing, we can help with the creation of an article (including an expert article), writing statements to the media, press releases, blog entries, newsletters, reports, e-books and any other content that requires longer text forms.
Copywriting and transcreation – differences
1
In fact, the difference between the two services is very simple. Copywriting is always about creating completely new content. The copywriter does not translate, edit, or correct (any errors are checked and removed afterwards by a proofreader) – he or she comes up with something new. New slogans and new text that your company has not used before.
In the case of transcreation, i.e. a service that combines ordinary translation with copywriting, we are dealing with a thorough reconstruction of existing texts, e.g. advertising slogans, for the needs of a new market or to adjust to the language commonly used by a potential customer. This service may include copywriting, but it also includes the modification of graphic materials, and even changes in the layout of the text and other transformations, depending on current needs.
It is true, however, that both services have a lot in common. In both cases, the purpose of the specific activity, which is writing text, is to reach potential customers in the most effective way possible.
translations or other language services?