OCR – Optical Character Recognition
Time saving, also in translation.

OCR – what does it mean?
1
OCR is an optical character recognition technology, which is being used more and more in many branches of the economy – from broadly understood administration to translation.
Many of the documents we work with come in the form of scanned documents or PDF files, formats that are difficult to edit or copy. Consequently, employees spend a lot of time and effort on manual transcription of the text. In such a situation, an OCR tool comes in handy. This is a piece of software or built-in function that, to put it simply, recognises symbols in uneditable files, transforming them into text that can be easily copied and modified.
OCR software can also recognise text on graphics and convert tables, stamps, formulas or entire PDF files. As a result, a closed PDF file read by the computer as an image is converted into an open, editable text file from which text can be copied, for example.
How can we use the OCR function? There are two ways to enjoy the wide range of options offered by this technology:
Installing an OCR application/software
Using a device with an already built-in OCR function
We can also come across free image file converters on the Internet that use OCR technology, but this solution is rarely recommended by specialists – we will tell you more about it shortly.
In both of the aforementioned cases, scanning files is an uncomplicated process that greatly facilitates office work. The choice of one of the options depends largely on the nature of the company, the type of documents, as well as individual customer expectations.
OCR software for installation on a computer comes in free and paid versions – the latter offers many more possibilities when it comes to editing a document, and also provides additional features relating to graphics or foreign language text. In order to use OCR software, the file to be scanned must be located on the computer, and in some cases in the software's folder, to allow the software to read it. After opening the file, follow the guidelines, which requires only a few clicks. After processing, the software allows you to download the finished text file.
Companies are slightly more likely to purchase printers or scanners with built-in OCR technology than a dedicated application. In this case, the scanning process is a little bit faster, because all you need to do is scan a document with the OCR option selected. The scanned file will appear on your computer in a converted text form.
As you can see, the process of scanning documents to OCR in both cases is very similar and, most importantly, hassle-free. However, the quality of the document must be taken into account – OCR technology will cope best with scanning content that offers high resolution and clarity.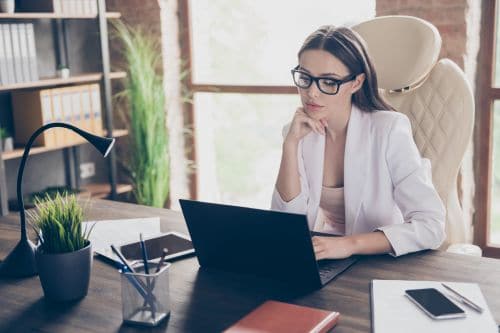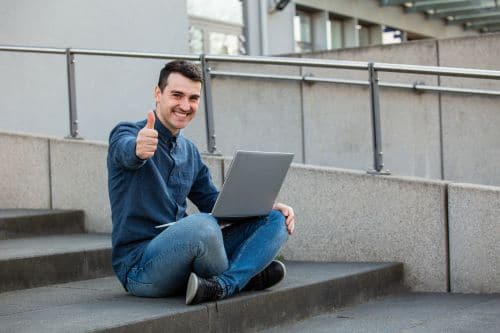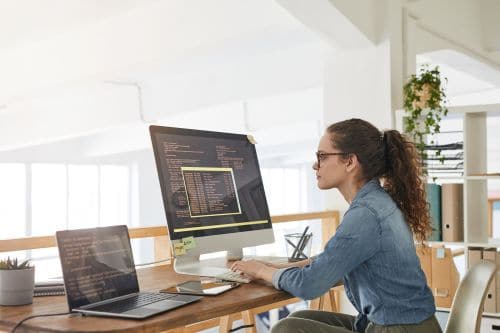 Benefits of submitting documents to OCR
1
In addition to being easy to use, OCR has many other advantages that you can incorporate into your work with a single click. The OCR mechanism means:
Time saving – probably the biggest advantage of OCR technology. It eliminates the need to manually transcribe documents, as well as using considerable amounts of energy to decipher individual information from a PDF file.
Archiving – OCR not only helps you create text files, but also allows you to store them in an electronic archive. It also makes it easier to find documents by simply typing in a key word or phrase to get a list of results.
Improved document workflow – documents very often have to travel a long way before they finally reach the customer. The OCR system also provides help in this case, by automating some of the processes. Additionally, documents can be subjected to several processes at the same time, which significantly speeds up the execution of the order.
OCR (Optical Character Recognition) of documents in a foreign language
1
OCR technology is very often used in translation agencies due to its ability to scan foreign language documents and edit PDF files or handwriting. Skrivanek also offers this technology. Almost every OCR program allows you to select a language other than Polish, and the list of languages offered is truly impressive. Such software can also read non-Latin alphabets, so all symbols will be recognised as a foreign language.
What is more, some OCR software, apart from the function of reading a foreign text, also offers the option of automatic translation of entire texts – all you have to do is select the source language of the document and the target language into which you want to convert the text. However, since machine translation requires many corrections and is often not suitable for use, so it is better to decide to use a professional translation agency.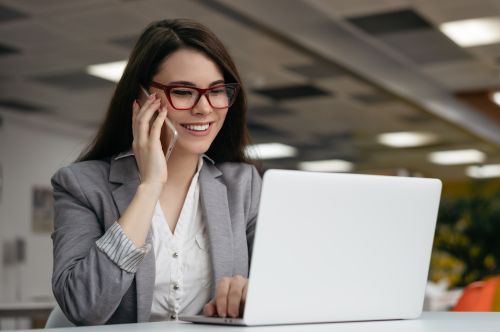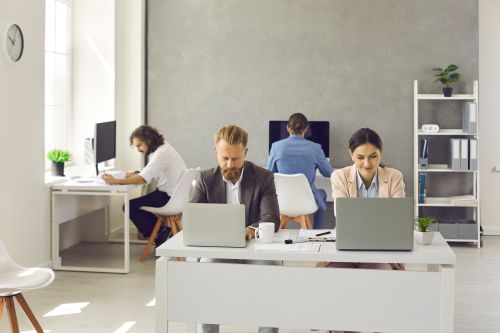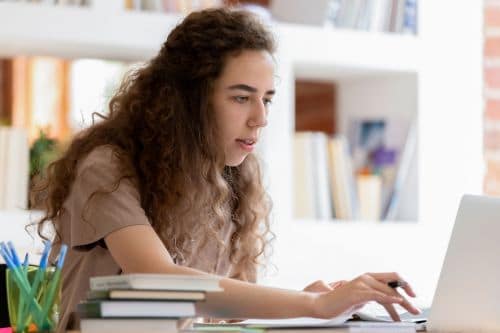 Why should you outsource OCR to a specialist?
1
If you want your order to be of the highest quality, it is a good idea to contact a specialist. People who work with OCR technology in our company on a daily basis will be able to conduct the entire document conversion process more efficiently, and they will also be able to spot possible errors more effectively. Moreover, our help is useful when:
the document has a particular layout or arrangement of graphic elements,
high-quality printing is required,
more advanced OCR options (or other software) are required to help mirror the original version of the document.
Disadvantages of online OCR tools
1
The aforementioned websites and software dedicated to OCR technology attract with their availability, easy and free use of the document scanning service. At first glance, this option may seem quite tempting, but such a solution entails several complications and even dangers.
The first problem is the time needed to find a suitable site – not all of them offer a fully free service. The choice of tools is also often limited due to the very nature of the site. With online OCR, we will not be able to work on large files – so all sorts of complex graphics, larger texts or more complex forms will not be read. If a website offers to read the document according to the customer's expectations, there may be no possibility to download the final file – as a result, we will still be left with the task of transferring the information manually.
However, the most serious matter to keep in mind when using online OCR is the protection of personal data. We're rarely able to verify the security of a given site, and even with the assurance that sensitive data won't be stored after the process is over, anything once posted online stays there forever.
Cooperation with the Skrivanek translation agency removes all of these problems and guarantees that the documents will be read correctly and then translated into the designated language. Feel free to contact us to obtain more information!
translation or other language services?
Write to us – we can help