Are you seeking English-to-Polish translation services?
If so, you have come to the right place! We can support you not only with just TRANSLATIONS FROM ENGLISH TO POLISH but also localization, interpreting and other language services!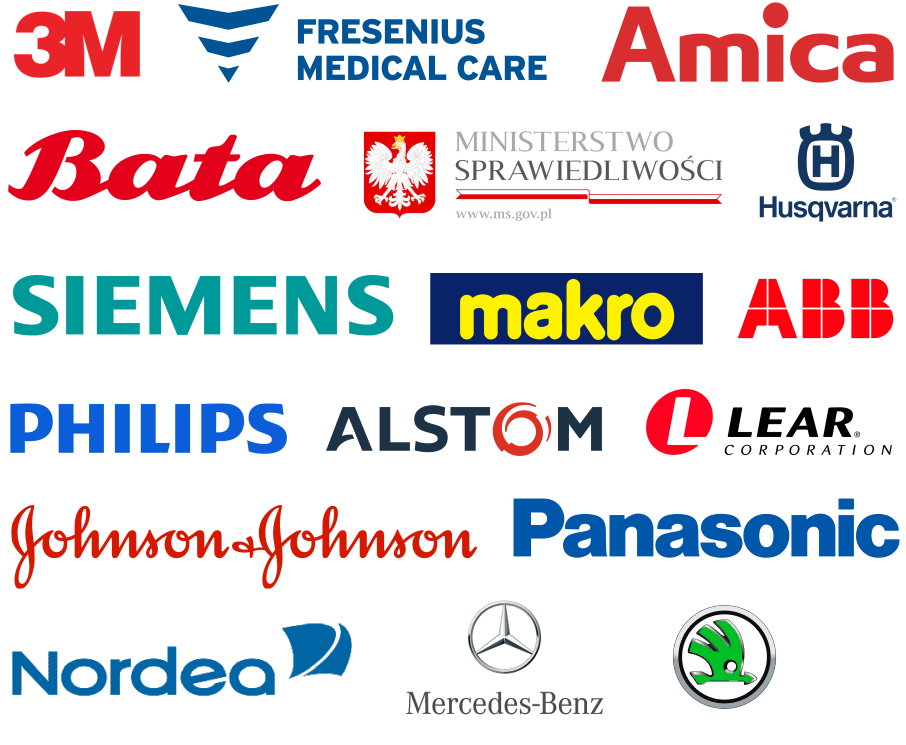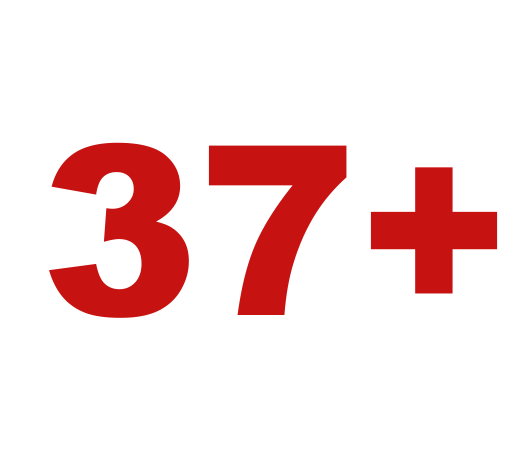 milions of translated words in 2020 in over 100 language pairs.
STANDARD ENGLISH-TO-POLISH TRANSLATIONS
Translating between English and Polish is by far our most common type of job. Did you know that we translate millions of words through this language combination every month? That should be no surprise, as European companies increasingly want to operate in Poland because of the market's potential.
POLAND IS A GOOD PLACE TO DO BUSINESS
Many international companies see Poland as an attractive market with a huge potential. In just 2021 alone, foreign investments in Poland reached around 28 billion Euros! Foreign investors value the Polish market for its skilled and educated workforce, convenient location in the very center of Europe, and relatively low labor costs, especially compared to Western European markets.
However, to excel in this beautiful country, you need to translate most of your texts from English to Polish.
If that is what you're after, then excellent! Discover our English-to-Polish translation services and see how we can help you.
ENGLISH TO POLISH TEXT TRANSLATION
Although translating from English to Polish may seem easy, the key lies in the accuracy and adjusting the translated text to the needs of your target audience. Translating English words into Polish words is not enough! You need a comprehensive service that can make your translated materials not just correct but also natural and engaging to Polish readers. That's what our other service, localization, is all about.
It is also important to remember that Polish is a difficult language! Some people believe it's even more difficult to learn for an English-speaking user than Turkish or Danish. If you want to ensure your Polish texts are correct and natural for those reading them, then why not select a local translation company that works with native Polish speakers. That's what we offer here at Skrivanek!
TRANSLATING FROM ENGLISH TO POLISH – WITH SKRIVANEK
We guarantee full flexibility and reliability, with the date of delivery tailored to your specific needs – all thanks to our qualified staff and state-of-the-art language technology. We only work with translators highly experienced in a number of different fields: medical, engineering, law, IT and so on. In this way, our clients can be confident that their translations are done by professionals experienced in a given field.
Affordable prices – our prices per word start from 0.06 EUR.
HOW OUR ENGLISH-TO-POLISH TRANSLATION SERVICE WORKS

SWORN TRANSLATIONS INTO POLISH
Do you need a translation with a stamp, ready for courts and other state authorities? We can translate diplomas, certificates and many other official documents, and our sworn translators can deliver your translations with an official stamp. We use courier services to send your documents, whenever that is necessary, and we can also provide sworn translations directly to your e-mail address – just order a sworn translation verified by a qualified electronic signature (a fully web-based service).
SPECIALIZED ENGLISH LANGUAGE TRANSLATION SERVICES
Skrivanek's highly-skilled team also provides specialized translation services for many industries, including:
Technology and engineering
Medicine and pharmacology
IT and telecommunications
Finance, economics, and law

Tourism, hospitality and gastronomy
Public administration
Consumer electronics and electronics
Multimedia and games
Web pages, marketing, and advertising
ADVANCED TECHNOLOGIES ENSURE ACCURATE TRANSLATIONS FOR ENGLISH, POLISH AND MANY OTHER LANGUAGES
Although our experienced Polish translators supervise every project involving the Polish language, we also use advanced language technologies that streamline and accelerate the process. This mainly involves machine translation (learn more about our own machine translation tool using advanced neural networks) and CAT tools, to ensure consistency in every text. This is paramount when we work with advanced materials (such as technical or medical ones) and have to translate words according to very strict requirements.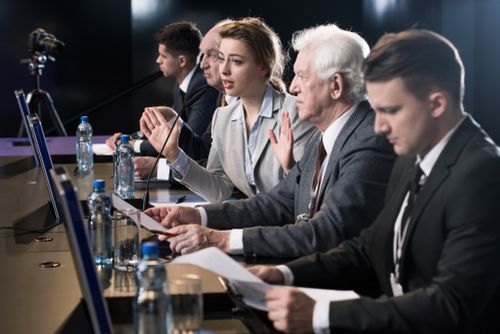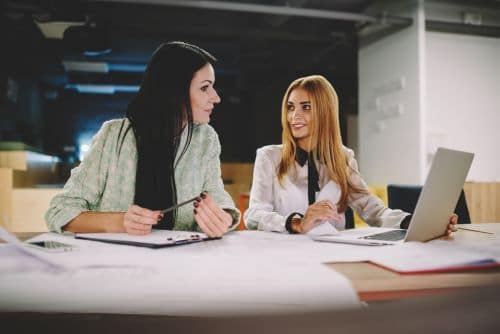 How can i request an english-to-polish translation service?
Use the form on our website or send us an e-mail, with the file for analysis attached, and then accept the service quotation.
How much do your translation services cost?
The price of a translation depends on the deadline, file format, nature of the document and the field it deals with, as well as any additional services (if any) you might order. Each job is therefore priced individually.
Yes, we always prefer to use CAT tools for our translation work. CAT software provides technological support for the human-controlled process: it increases the speed, ensures terminological consistency and reduces the costs of the service. With a continuously expanding database (our own English-Polish dictionary), known as translation memory, it is not necessary to re-translate the same fragments again, which is particularly useful for repetitive financial, technical and medical texts, as it significantly reduces the costs related to the translation.
Does the translation price include vat?
We state our prices in net and gross amounts, i.e. in the VAT-exclusive and VAT-inclusive format. We follow the EU and local legislation in our invoicing processes.
How long does the translation process take?
We specify the deadline before we start working on any text. Typically 8 standard billing pages can be translated per business day, with the standard billing page understood as 250 words. Express delivery is also possible, based on separately agreed terms. In specific situations, we can even instantly translate your documents – ask us about it.
What other translation services do you offer?
We're always happy to provide you with a whole range of language and translation services. We translate official documents, marketing materials, and much more into 100+ foreign languages, especially English but also French, Spanish and many others (see the full list of languages we work with).
Do you offer a quality guarantee for your english-to-polish translation services?
Of course we do. We have implemented the ISO 9001, EN 17100 and ISO 27001 standards. We also hold third-party liability insurance as a language service provider. We ensure 100% confidentiality and take full responsibility for the highest quality of all processes and the timely delivery of every project, regardless of its volume or complexity.
What else should i provide along with the source files?
We appreciate all the relevant information, such as whether you want us to use some specific terminology, what the intended purpose of the text is, what target audience you are considering, and so forth. Is your text intended for publication or for internal use? Is your text to be used for marketing or advertising purposes? Maybe it is to be used in an academic environment? Our work is easier and more effective if you can provide any subject-related guidelines and/or reference materials regarding your product, service, or sector.
Is there a translation price list available?
Yes. The price list is an integral part of our business agreement with you, and we always communicate the translation price before we start handling your project. Each assignment is priced individually, based on our price list, including the number of words in the source document, the language combination, and other aspects. To receive a free quotation, simply send us the documents you would like to have translated.
We never share your documents, information, or data with individuals and entities outside Skrivanek. We always share information on a "need-to-know" basis. Your documents are only made available to those who need access to complete your order. We sign confidentiality agreements with all contractors and vendors, and we also strictly comply with the provisions of the GDPR.
What file formats do you support?
While it is best if the documents for translation are in a readily-accessible electronic format, we do not set any limits in this respect. Thanks to our DTP department and OCR service, we can handle files in virtually any format, including TXT, RTF, DOC/DOCX, ODT, CSS, HTML, XML, PDF, and many more, including non-editable documents.
TRANSLATING TO AND FROM ENGLISH, POLISH, AND OTHER LANGUAGES