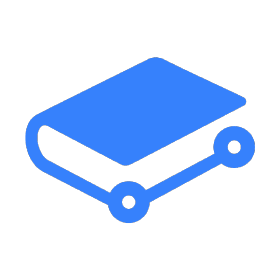 Gitbook is a modern documentation platform that allows you to work on and share public documentation for any kind of content – from products to internal knowledge-bases. Originally designed as a tool for developers, it is now a user-friendly and collaborative product for anyone to create or edit beautiful docs, and simply share knowledge through documentation. This could be for your teams, colleagues or anyone else, depending on your business or personal usage. You can also generate previously designed documents that can be published without any hassle.  GitBook helps you publish beautiful docs and so centralize your teams' knowledge. You can also synchronize your work on GitBook with any GitHub repository, allowing you to keep your documentation up-to-date. It is a powerful tool for any business!
Elevate your business with Gitbook's public documentation
Gitbook is a one-stop solution for any business that wishes to create documents, prepare notes from meetings, or wants to upload any sort of documentation online, viewable by their teams or visitors.  Trusted by thousands of companies, Gitbook is a smart choice to keep your information centralized, customized and organized, improving the efficiency of your organization.
Apart from the basic features, Gitbook offers different business plans to allow you to create custom domains, unlimited spaces, advanced branding, and organizational domains.
Gitbook is building a future in documentation for high-performing teams. Consider these:
The built-in CRM means it can serve as a Customer Resource Management tool.
It can be used for product documentation (public, or private).
It aids team collaboration.
It can be used to write API documentation.
It supports integration with such tools as Slack, Intercom, and Google analytics.
You can display your content as public or private, to anyone, including non-Gitbook users.
It can be customized to match any organization's branding.
Challenges that a business may face while using Gitbook
Despite having superfluous qualities, some businesses limit their access to the benefits and quality services offered by the platform. The main reason why is their inability to localize the platform for domestic users in the local language of the company. And this is where Skrivanek steps in, helping you with your localization challenges.
Skrivanek can help with your localization project. Join us!
Thanks to having dedicated team members who understand the core values of your local languages and culture, Skrivanek Polska is a specialist in delivering high-quality translation services. It not only provides high-quality written translations, but also helps with website translation, website localization and desktop publishing services.
Create an
open-source project, and
translate Gitbook into your language of choice
Step 1: Choose the language for your content
The first step is to choose the language you want to translate the content into. Go to "customization panel" and select the language you want to change.
Step 2: Inherit language settings
By default your content will have the English language selected. To customize this, you can access the presentation options in the Customization panel for the area or collection you wish to change. To change the language settings, choose the required option in the "localization language" tab. Currently supported languages are English, Chinese, Japanese, French and Spanish.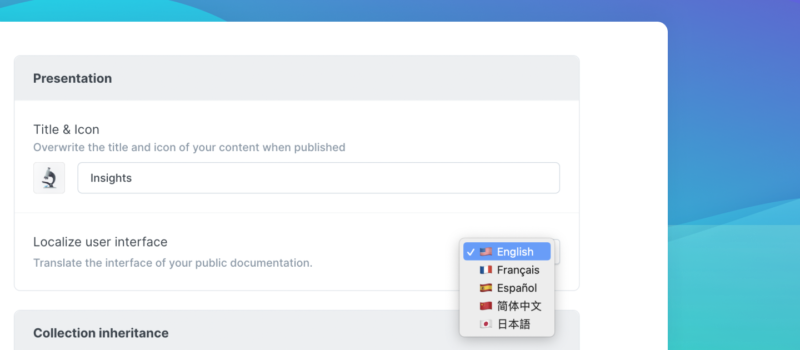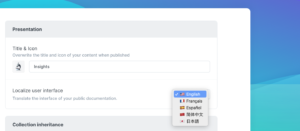 Just export your file in PDF, and send it to Skrivanek for translation.
Gitbook allows the following methods to export your file in PDF:
Export your entire space
Export a single page
Export a page and all of its subpages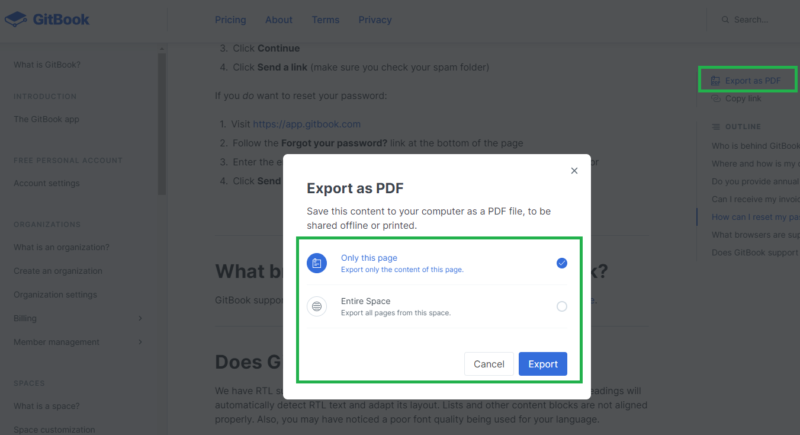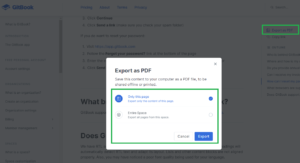 Skrivanek can make the process faster, easier and more convenient for you. After translation you can reimport your files. Just note that, when working online, GitBook doesn't automatically save your edits; so you need to use "Save" to save your draft and "Merge" to commit your changes to your GitHub repository.
Why you should choose Skrivanek for support
In a nutshell, you sign in to GitBook's website and use their web-based editor to write your documentation. Skrivanek can then translate the desired platforms into your language of choice, as well as provide any relevant SEO-friendly keywords to reach a wider audience. This means you can position yourself as an authority in your branch on Google.
Write to us to learn more about our team, and discover the services that we can provide to improve your business performance.
You can create open-source projects, and publish documents, comments, notes or any other materials that can be shared on Gitbook with the support of Skrivanek Polska services.